Vibration Logging and Monitoring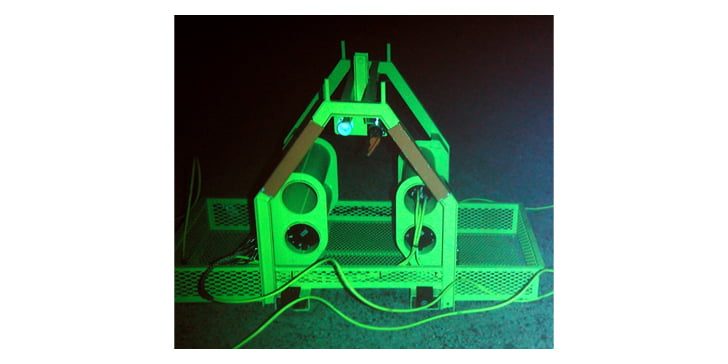 Innova is proud to have commissioned the last of a long series of vibration/instrumentation packages. The last delivery includes upgrades for smaller diameter pipes.
The Vibration Data Logger can be used on a variety of subsea pipes and structures at 0-4000 meter water depth. A system consists of one or several clamps in different sizes for attaching the accelerometer to the part being measured. The three axes accelerometer can cover small frequencies like ±2g / 0-350Hz or much higher vibrations of ±50g / 2.5-8000Hz. The accelerometer clamps are either designed for a specific pipe diameter, e.g. 2'' 6'' or 12''. Alternatively, clamps covering a larger span of diameters can also be delivered.
The data is transferred via cable to the Data Collection Unit located on a subsea basket. The subsea basket contains battery packs used for logging up to 200 hours of data each. All the Clamps for a given project or operation can be stored and transported with this basket, and are easily deployed and installed from their location with a ROV.