Training courses available at INNOVA AS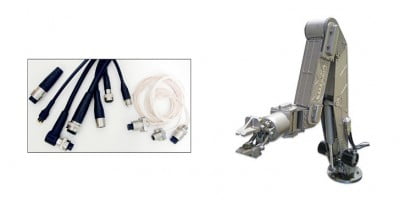 Innova AS offers the following training courses:
Subsea connectors and cables
This course is ideal for the people that want to familiarise with underwater connectors and cables. The course contain information about sealing principles, applications, manufacturers and good practices using connectors and cables as well as limitations and possibilities.
The course is developed for engineers, but will benefit all people that is either new to the industry or want to learn more about cables and connectors.
Manipulator course – level 1 & 2 (presented in Norwegian)
Our technical training courses feature both classroom and hands–on learning by our experienced FMC Schilling manipulator workshop supervisors.
Level 1 course is designed for people that has limited or little experience of Schilling Robotics manipulators or their system of operation. The course cover a basic overview of the manipulator, introduction to their operation, and how to use the master controller unit to safely operate the manipulator.
Level 2 course is designed for personnel who has a good working knowledge of Schilling Robotics' manipulators and their system of operation. The course cover an in-depth level of operation, advanced troubleshooting, and planned maintenance. During the course, participants undertake a practical element that provides a greater understanding of the system operation and flow of fluids through the system. The course also covers a limited amount of disassembly down to the unit's lowest replaceable unit that an offshore technician would be required to replace in the event of failure.