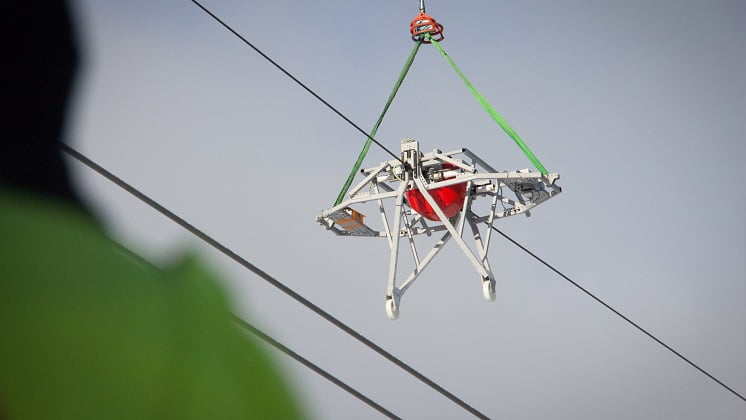 AWM Robot: safe, fast and cost-effective
The Innova AWM Robot is an automated tool for installing Aircraft Warning Markers on powerlines. Flown as a standard Class B jettisonable external load, the AWM Robot automatically positions, installs, and performs quality control checks on a marker ball install in under a minute.
Increased rotor clearances, less personnel exposure, and no special helicopter equipment required. The AWM Robot installs aircraft warning markers in a fraction of the time of traditional methods while improving worker safety and lowering costs.
Cutting edge and proven technology
The AWM Robot was developed by Innova AS in a project for Statnett, the national grid operator in Norway. Using our extensive expertise in robotics for harsh environments, we have refined the AWM Robot design into a rugged, reliable, cutting edge industrial robotic tool.
We have partnered with leading marker manufactures to provide high quality options which can be installed with the AWM Robot. Close to 1000 markers have been installed in Norway as of now.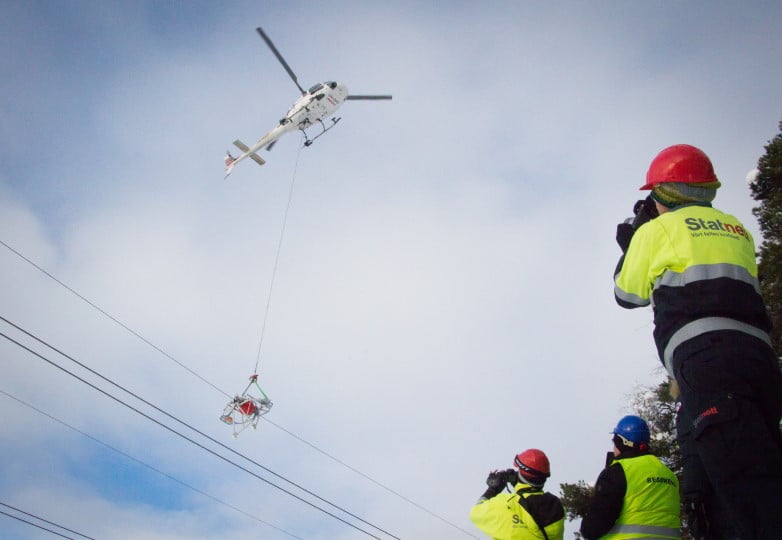 How does it work: a three-step process
The pilot places the marker in the assigned position using vertical reference.

The AWM Robot automatically ensures correct alignment and tighten the fastners to the proper torque.

The AWM Robot signals the pilot when the operation is complete.
We can help your organization gain a competitive edge by using this latest technology. Contact us to discuss our consulting services for AWM installations, training on our equipment, or turnkey packages with one of our partners.