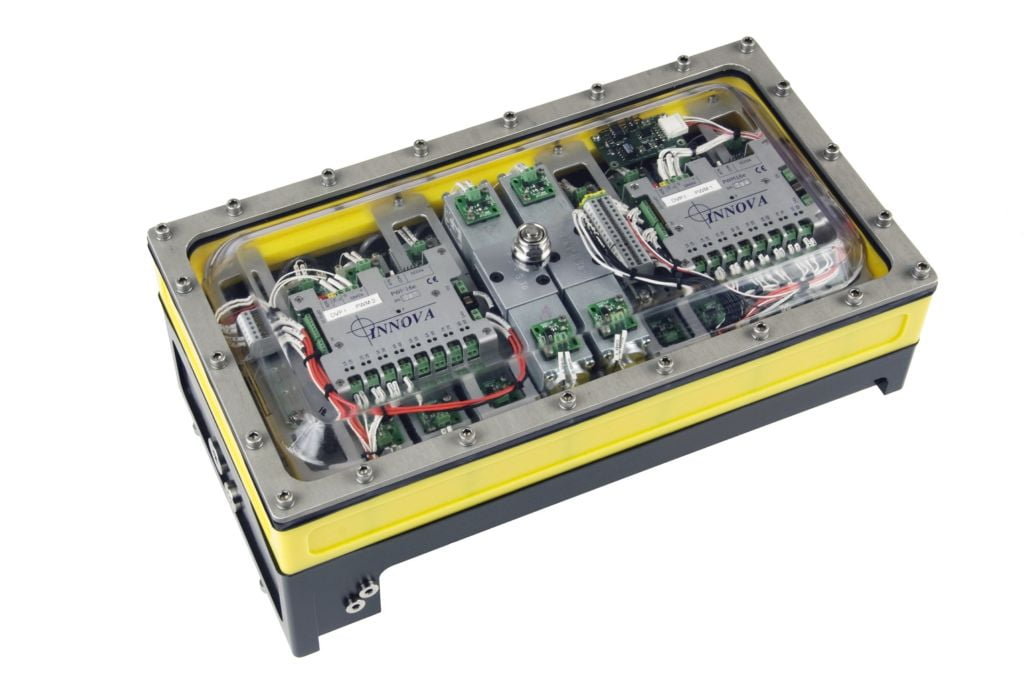 RTS III is the third generation of the Remote Tie-in System operated by Aker Solutions. Innova designed and manufactured the electro-hydraulic control system for the RTS III, replacing the older, PLC-based control system used on RTS I and II.
Based on Innova's modular subsea controller technology, the RTS III control system i a far more compact, but at the same time more versatile, solution than its predecessors. Networed controller modules designed specifically for subsea control applications provide control of proportional and solenoid valve functions, cameras and lights, as well as sensor monitroring.
As the RTS III tool itself was largely unmodified compared to the previous versions, the control system had to be designed to fit to existing interfaces and envelopes. This was solved by working closely with the Client to ensure a "perfect fit" for the new control system.
The RTS III control system delivery consists of subsea electronics module and valve pack for the ROV interface skid (RIM); subsea electronics module and valve packs for the tie-in tool; and control system software.