Ready for rental – Dirty work packs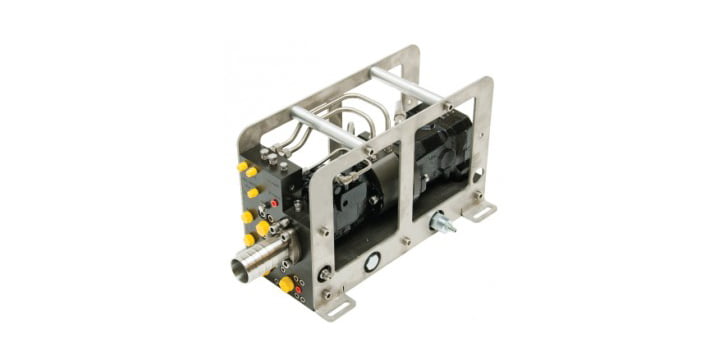 The Innova Dirty Oil Pack is by far one of the most compact, simple to incorporate units in the industry. All components are well proven and all hydraulic connections are located in the end plate.
The motor circuit on the Dirty Oil Pack has a built in start/stop valve for remote start/stop, and a flow regulator valve for speed control.