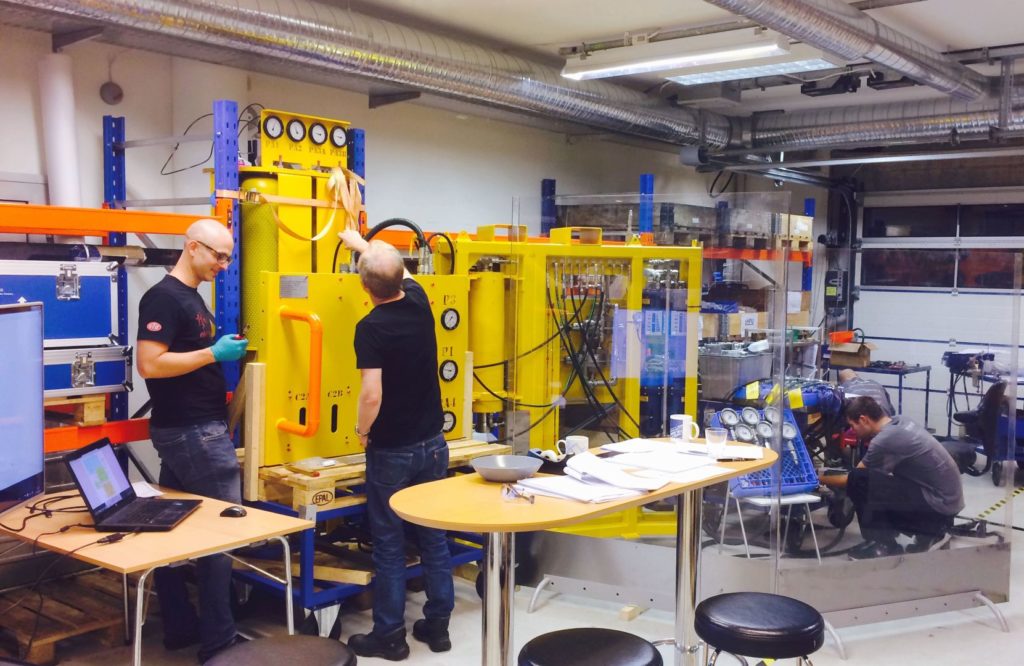 The Reactive Flex Joint (RFJ) is developed by FMC in cooperation with Statoil to reduce fatigue on wellheads. The flexjoint is landed on the BOP, and is designed to provide a counter-acting force to the bending moment applied on the wellhead by the riser load on the BOP.
The counter-acting force is generated by the movement of the riser itself, generating a bending moment which increases with the riser angle. Innova was challenged with the design of a hydraulic system for transferring the riser movement into hydraulic force to the cylinders. This involved functional analysis of the RFJ hydraulic system; hydraulic system design; design of a fluid converter system between water-based and mineral-based fluid; and manufacture and testing of the complete system, including interface panel and accumulator bank. A number of special components had to be purpose-designed for the system.
The system was designed in close cooperation with Client, successfully tested at Innova's workshop and subsequently installed and tested at on the RFJ.