QUATTRO AND OTHER HYDRAULIC VALVE PACKS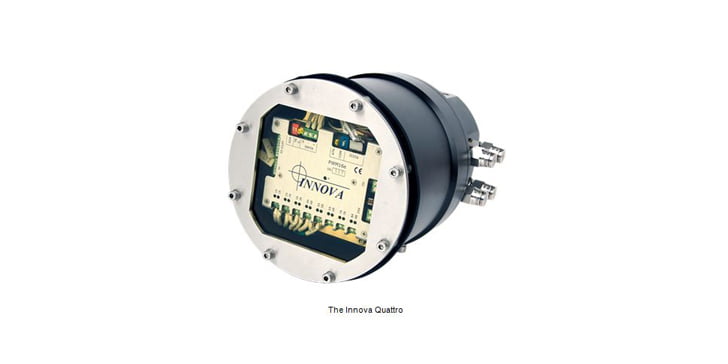 Based on a comprehensive range of bespoke hydraulic control systems and valve packs, Innova also offers a range of more standardized solutions. The smallest of these is the Quattro hydraulic controller, offering 4 off 4/3 valves with proportional flow control up to 22 lpm, and also proportional pressure control on 2 of these functions.
Typical applications are expansion of functionality on an ROV for operation of various tool or similar, or as a building block for skid control systems or back packs.
The Quattro can be used as a standalone unit, or several units can be connected in series on one single twisted pair to generate more functionality based on the same interface towards the host ROV or control system. The Quattro can be equipped with one more Burton/SeaCon 5506-15xx connector for interfacing towards the internal PWM 16 valve controller, enabling use of analog or digital inputs as required. These input any 4-20 mA or voltage output sensors, such as external pressure sensors, level indicators on compensators or similar.
The Quattro comes with a standard surface control software for installation on a customer provided PC.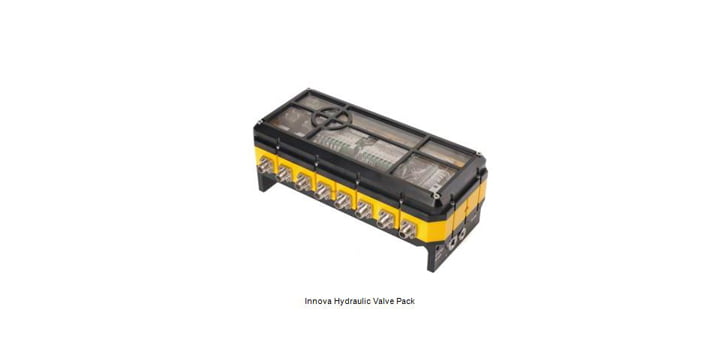 For more information please contact Terje Ollestad terje-o @ innova.no