Innova presents Sonardyne BlueComm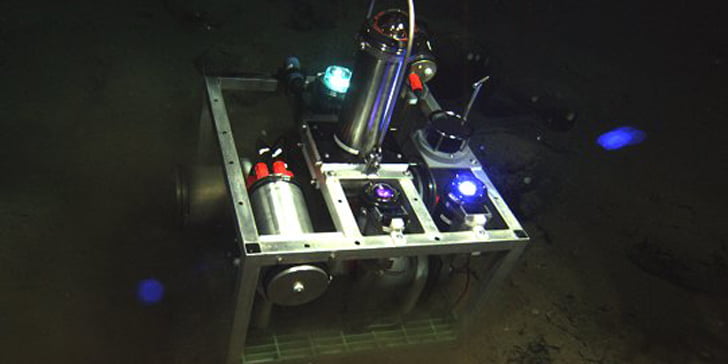 The Sonardyne BlueComm is a wireless system that can transfer 10-20 Mbit/sec up to approximately 100 meters and 1 Mb per/sec up to 200m distance. The technology opens a whole range of new possibilities for the subsea industry, for example wireless ROV telemetry, local control of AUV systems etc.
The technology uses LED light for data transfer which does not use much power for data transmission, and can transfer 1Gbit data using the energy stored in a single D-cell battery (large flashlight battery).
This new technology brings wireless broadband into the subsea world, a revolution akin to how wireless LAN has changed life at home. The Sonardyne BlueComm technology can be utilized on existing subsea infrastructure, and can be hooked up together with new or existing internet such as offshore 4G.
Upsides of the BlueComm system is that it does not introduce latency in using its optic LED light telemetry and has a transparent Ethernet interface which means that its therefore applicable for most subsea applications.
Please contact Innova to discuss the use of BlueComm for you projects and let us realise your optical future.