Innova delivers complete hydraulic solution for trencher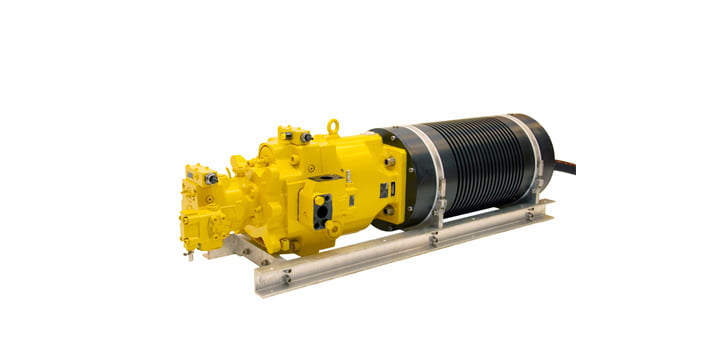 Innova has participated with substantial system deliveries, and also in an advisory role on ASME's s trencher development program.
The main systems include the HPU's with 2 off 195 kW units. One of the 195kW motors is equipped with a 270cc Parker pump, and the second unit is equipped with a dual pump configuration with 270cc and 23cc Parker pumps.
To control both the various functions on the trenchers, and for remote pressure control of the hydraulic pumps themselves, Innova has custom engineered intelligent hydraulic valve packs for this purpose. The purpose designed NG 3 valve pack enables full power control of the water pumps on the trencher, through a combination of remote control of the hydraulic pressure to the pumps, and pilot operated on/off valves.
The result is a system solution with a maximum of the available hydraulic power available for both water pumps and propulsion system, a very high overall efficiency, and at the same time utilizing a minimum of components.
Included in the delivery is also a custom made NG10 valve pack for the thruster controls based on the same main principles.
Innova has also provided the hydraulic schematics for the complete hydraulic system on the trencher, including dimensioning and selection of the other main hydraulic components; and consultancy services on the control software of the system.