Innova Chooses Sonardyne Technology for Resident ROVs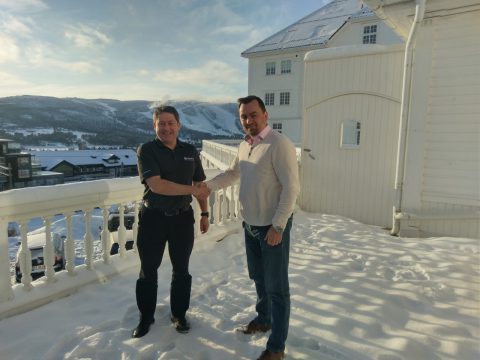 Innova has selected acoustic and inertial navigation technology from Sonardyne International for two new in-field resident remotely operated vehicles (ROVs).
Each ROV will be installed with a co-housed Sonardyne Sprint Inertial Navigation System (INS) and Syrinx Doppler Velocity Log (DVLs) to provide navigation data that will support a variety of survey and inspection missions in water depths up to 4,000 meters.
The two ROVs are being built by IKM Technology, for delivery to IKM Subsea, who has contracted Innova to supply various on-board sensors, including the navigation system, as part of the vehicle's development programme.
Sven Eivind Torkildsen, sales manager for Innova said, "Throughout this project, flexibility, cost-effectiveness and performance have been key factors in selecting the technology for our client's new ROVs. SPRINT-Nav meets all these requirements – and many more besides – so we had no hesitation in specifying it."
Alan MacDonald, sales manager with Sonardyne in Aberdeen said that the company was, "very much looking forward to supporting Innova during the vehicle integration and sea acceptance testing phases of the project."