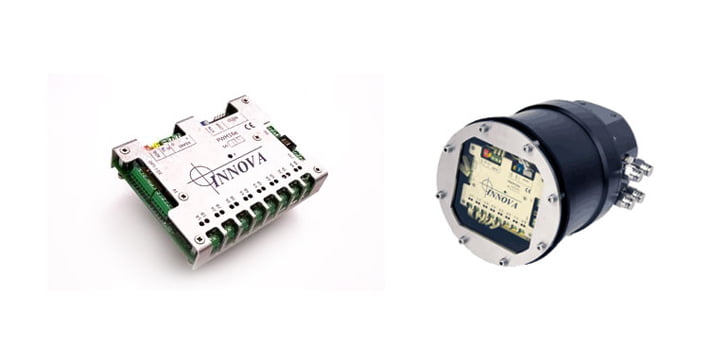 Recently Innova AS celebrated the completion of serial number 300 of our PWM16 valve driver board.
To our best knowledge, the PWM 16 controller is one of the most used building blocks for underwater hydraulic control systems in use today. One unit enables serial control of up to 8 off 4/3 valves and input of both analogue and on/off signals on a compact board designed to be used in pressurised environments down to 3000 MSW (standard version).
As far as we know, this is the only controller of its kind that is delivered with a CE mark (tested according to industrial EMC standards for immunity and emissions); and typical applications cover a wide range, from pipeline pull-in and connection tools, various cable trenchers, underwater excavators, mining equipment, oil recovery systems, clamp installation tools, and any kind of smaller tooling applications exceeding the functionality to a typical host ROV, like torque tools, fluid injection control systems and tool elevators.
The PWM 16 (PWM16 datasheet) is still mostly in use in European waters, but an increasing number of units are also now in use in Asia; Africa and the Americas. Based on 1-2 boards per valve pack, we can safely assume that a total of 150-200 underwater valve packs and similar systems worldwide now use the PWM16 as the core controller.
The current version is operating on RS232/RS485, but future plans also include Ethernet versions.