Bowtech Awards Innova Top Sales and Fastest Growth awards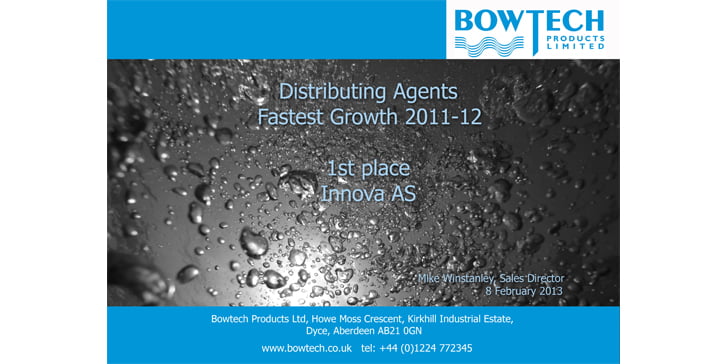 We are excited to announce that we have won two awards from Bowtech! Innova is a recognized winner in two key categories: "Fastest Growth 2011-12" and "Top Sales 2012".
The awards are given out each year by Bowtech to top distributing agents. They were presented to Innova by Bowtech Sales Director Mike Winstanley in Aberdeen, UK, in February 2012.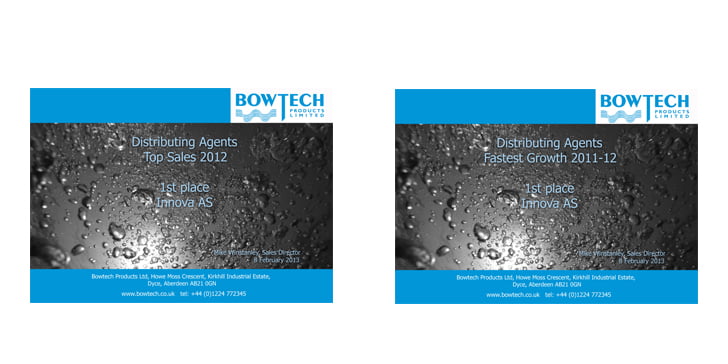 To learn more about Bowtech please visit the Bowtech UK website.
For more information on the products we distribute check out our Products page.