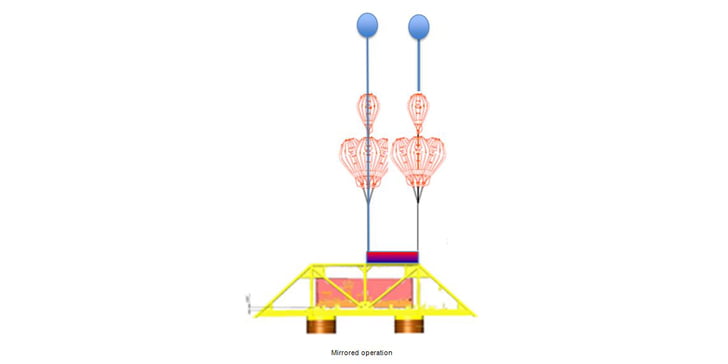 Innova is a distributor of Aubin products for the Norwegian marked. Aubin is a designer, developer and supplier of chemicals and chemistry related technology to the oil and gas industry. Aubin´s pumpable buoyancy product "DeepBouy" and GLS is an incompressible and stable liquid with density of 550Kg per m³. The liquid can be pumped from vessel to lifting bags on or near the seabed, or the liquid buoyancy material can be stored subsea if desired for long periods.
The following subsea operational areas is identified as potential in utilization of pumpable buoyancy
The liquid buoyancy can be utilized for obtaining higher level of control during "lifting off" or "land softly" large and complex subsea components where preparations must be made prior to landing modules into subsea templates
Possible solution if marginal lifting capacity is an issue for small and large offshore cranes
Heavy lift vessels have tight schedules. A subsea module can be deployed and wet stored by a heavy lift vessel. Utilization of liquid buoyancy allow a typical IMR vessel to wet transfer large & heavy subsea modules in controlled manners without need for crane,
Eliminating vertical motions caused lack of, or poor active heave compensation on winches.
In combination with subsea load cell and Sonardyne equipment Innova can deliver subsea acoustic transmission of load cell data in close to real time to the vessel or ROV.
For more information please contact Per E. Østbø per-o @ innova.no