We are passionate about technology
Since the start up in 1997, Innova have been a supplier of engineering and development services, products and systems for deep water applications to customers in the oil&gas, scientific and military markets worldwide.
Our vision is to be the leading provider of advanced solutions for harsh environments to demanding customers worldwide.
We aim to collaborate closely with our clients, ideally working as an extension of their team.
Our experienced staff provide a unique combination of technical expertise within multiple disciplines, such as mechatronics, hydraulics, electronics, control systems and software. Our core technology areas include:
Subsea control systems and tooling
Fibre-optic communication systems
Electrical actuators and motor drives
Subsea hydraulic pump systems
Instrumentation and data acquisition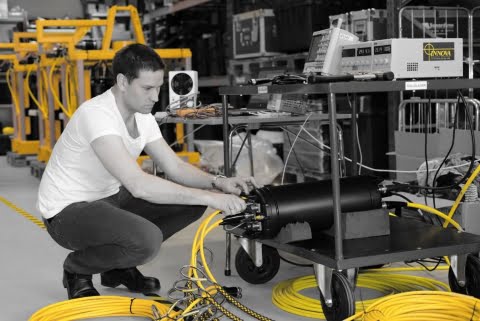 Large enough to deliver, small enough to act
Being a small, independent technology company, we are capable of turning around quickly, establishing prototype designs and delivering solutions rapidly and cost-effectively. At the same time, we have the size, certifications and quality systems to support the requirements of large engineering organisations.
We provide services on all levels: from concept designs, studies and development services, to design, manufacture and installation of turnkey systems.